Welcome to issue #2 of Mental Health Awarenews, highlighting people and organizations raising mental health awareness. I don't like a lot of idle banter, so let's dive in!
Stats and Surveys
If you're freaking out during the pandemic, you're not alone. A study published in The Journal of the American Medical Association suggests that rates of depression and anxiety have more than tripled among US adults, up from 8.5% before COVID-19 to 27.8% during.
Celebrity Advocacy
Basketball star Kevin Love, who famously had an anxiety attack during a game, opened up about his battle with depression. He says he tried to escape his depression by achieving in basketball, but it didn't work. Dho! He shared that he doesn't think he'd be here today if friends hadn't helped at a time he couldn't see past his hopelessness. His message for reader is, "I can tell you that it does get better."
Kenneth Cole started the Mental Health Coalition earlier this year that invites everyone to share their "How are you really?" story. Deepak Chopra, the Biebers, and many regular folks have posted stories. Back in May, Cole told Vogue, "You've got a huge universe of individuals who live under this very nebulous criteria and it defines them, and diminishes them. But if they could be empowered with a new vocabulary, they could be enabled as opposed to diminished." Heck yeah!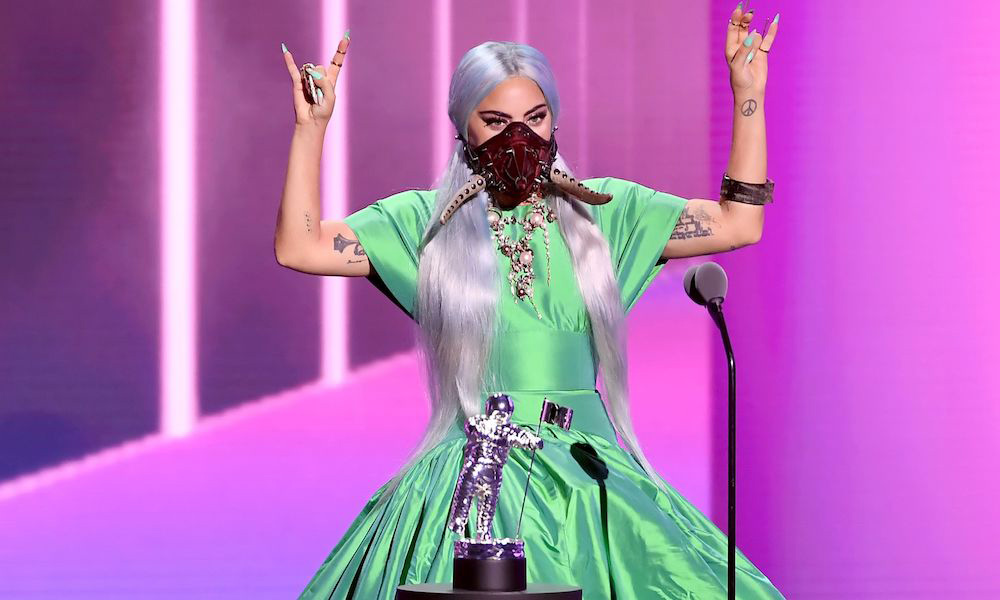 Lady Gaga opened up about her depression and anxiety during a CBS Sunday Morning Interview. Perhaps the most revealing line was, "I didn't really understand why I should live other than to be there for my family, why should I stick around?" If you'd rather read than watch, check out a summary on Buzzfeed. Her vulnerability makes her a great artist, and her resilience is an inspiration to anybody struggling with depression.
Finally, world champion weightlifter Kate Nye went public with her diagnosis of bipolar II, wanting to erase the stigma attached to the way we talk about mental health. She talks about not being able to get out of bed for about a week before she decided she needed help and got diagnosed. She says, "It didn't take me long to realize that there was nothing to be ashamed of." She's feeling great and is on track for the Olympics.
Local Hero
Matthew Pegg, Fire Chief and General Manager of Emergency Management for Toronto, held a virtual town hall to openly discuss mental health. He tweeted, "….it is okay not be okay and getting professional help to get/stay healthy is a sign of strength – not weakness." Because people generally trust fire chiefs to steer them away from danger (I do anyhow!), these words carry extra weight.

Music News
Said the Sky teamed up with Olivver the Kid and Levi the Poet for Worth Living For, a suicide prevention themed song with a video featuring fan clips of what makes their live worth living. Proceeds go to To Write Love on Her Arms (TWLOHA).
Arizona State University (ASU) has released The Anxiety Project: Original Cast Album, a musical based on anonymous true stories of people who experience anxiety or depression.

On the 40th anniversary re-release of his Prince of Darkness album Ozzy Osborn maintained his typical F-word to sentence ratio as he clarified that the song Suicide Solution is actually anti-suicide. It's about Bon Scott of AC/DC drinking himself to death (alcohol was the liquid/solution). On the topic of depressing 80s songs, nobody asked Morrissey about "It's All Over."
Organization of the Week
The Tell My Story Challenge Foundation is encouraging people to share a video about what helps them deal with stress (or depression, or other mental health challenges). They suggestion videos be around 45 seconds. I love the positivity. Instead of dwelling on sadness, people share what actually helps them.
Share Your Info: People, Orgs, Events!
If you know somebody who has shared their mental health journey publicly, tell me! I'd love to include them in Mental Health Awarenews. Email me at bill@stayawesome.com.
Subscribe to Mental Health Awarenews
If you'd like to get these newsletters in your inbox every week, please subscribe at Stay Awesome.